Angel Food Cake is for Birthdays
This is an archived post from "The Aroma of Bread," and was first published 1 Jun 2012.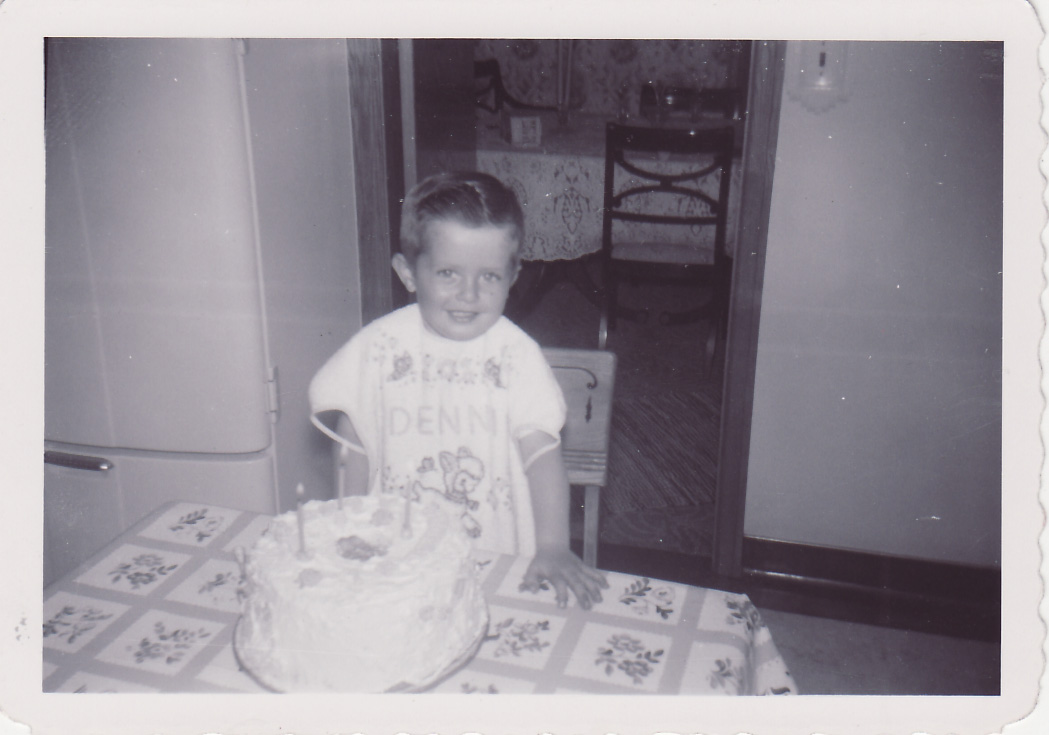 Yesterday, May 31st, was Dennis' birthday, he would have been 62 years old this year. It was also his nephew Mike's birthday. Happy Birthday!
Birthdays in Marie's kitchen meant Angel Food Cake, and it had to have confetti in the mix. A plain angel food was not a birthday cake, although plain angel food was perfect for summer strawberries that had been sugared, mashed, and left to sit while dinner was eaten. Years after box angel food cakes became available, Marie never tired of the novelty and ease of an angel food box cake. She had a vivid memory of mixing these cakes by hand, standing at the counter and whisking, whisking, whisking the egg whites till they were stiff.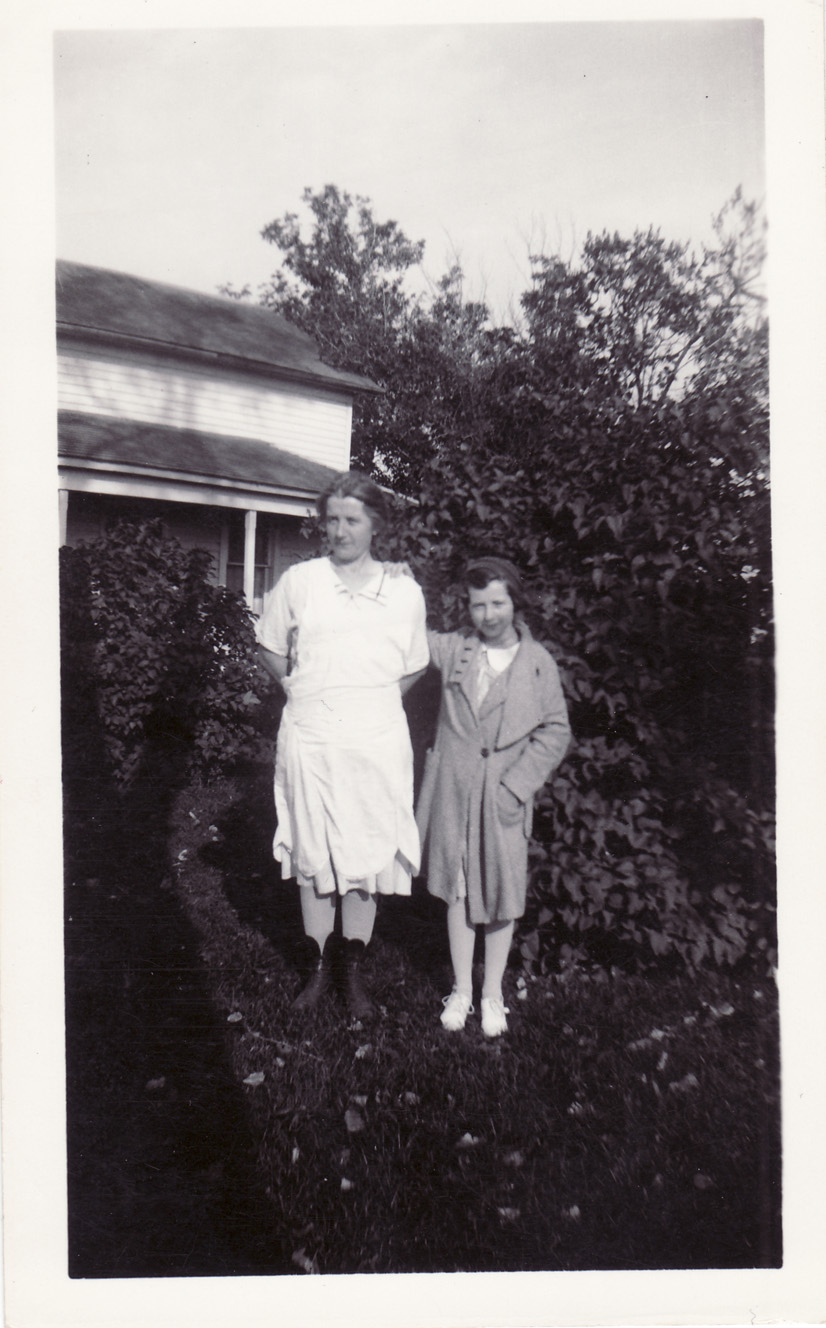 Marie, who was given the nickname of "Wee" by her father because she was so small, learned to cook at a very early age. She was always needed to help her mother prepare the meals for the thrashers and other hired hands on the farm, but when she was a small child, her mother was often ill. Because of this, Marie would be responsible for preparing the full meal on her own. When she shared stories with me from this time, I could just imagine this small girl standing on the step stool wrapped in a big apron, mixing, cooking, baking, and making angel food cakes by hand.
Growing up on the farm, they did not have indoor plumbing nor electricity until Marie was well into adulthood, so there were many years where the only way to make this favorite cake was made by hand, and then baked in an oven heated by wood. What always struck me was that she did not talk about the novelty of using an electric mixer, or for that matter an electric oven! But it was the ease of opening a box, adding water, mix, and voila! Angel food cake.
A recipe from the 1944 edition of The Settlement Cookbook, page 437.
ANGEL FOOD CAKE ~ No. 1
1 1/2 cups egg whites, 12 or 13
1 3/4 teaspoons cream of tartar
1/2 teaspoon salt
1 3/4 cups granulated sugar, measured lightly
1 1/4 teaspoons flavoring
1 cup plus 2 tablespoons cake flour
Beat egg whites with a wire whip. Add cream of tartar and salt when eggs are frothy. Continue beating until a point of the egg whites will stand upright. Gradually beat in one cup of the sugar, which has been sifted twice. Fold in the flavoring. Sift flour once before measuring. Fold in flour gradually, which has been sifted 3 times with remaining 3/4 cup of sugar. Pour into dry, ungreased 10-inch tube pan and bake 65 minutes in a moderate oven, 325 degrees F. Invert pan until cake is entirely cold.