As I move through my house, I realize that I have surrounded myself with things that belonged to our ancestors. These things that have meaning to me, and the stories that are a part of why the have a place of honor in my home. But in order for these stories to be remembered, and these items to be kept and treasured, not just hauled to Goodwill the day of an estate sale, the stories need to be written down. As I have time, I will photograph and write the stories.
Here are the stories.
~ The Park Bench
~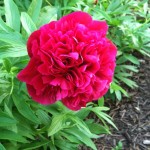 The Cook Peony. While the peony obviously does not live IN my home, it does have an important place in my garden. I wrote a blog post about it.
~ Items to Treasure. These are items that have been gifted to me by family members.
~ "Found" Artifacts are artifacts that did not specifically come from a family household, but have a place in our family collection. White Clover Creamery promotional products are included in this category. I am lucky enough to own two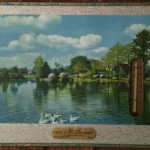 such pieces. (Although I need to photograph the second piece).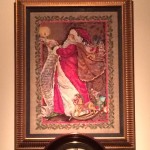 ~ I also have Homemade Artifacts. Artifacts that I myself, have created and saved.
~ Memorials. Many times memorials are created in a loved ones name when they pass away. Our family is no different. Memorials created in memory of a loved one should also be remembered, not just a passing footnote at the end of an obituary.