Salutatorian of a Class of Two
This is an archived post from "The Aroma of Bread," and was first published 15 Jun 2015.
I don't know when it started, but if Butch wanted to get Marie's goat, he would mention that she was a "salutatorian of a class of two." Granted, Hilbert High School in 1939 only had 13 seniors, but as Marie would say – "She still had to get the grades."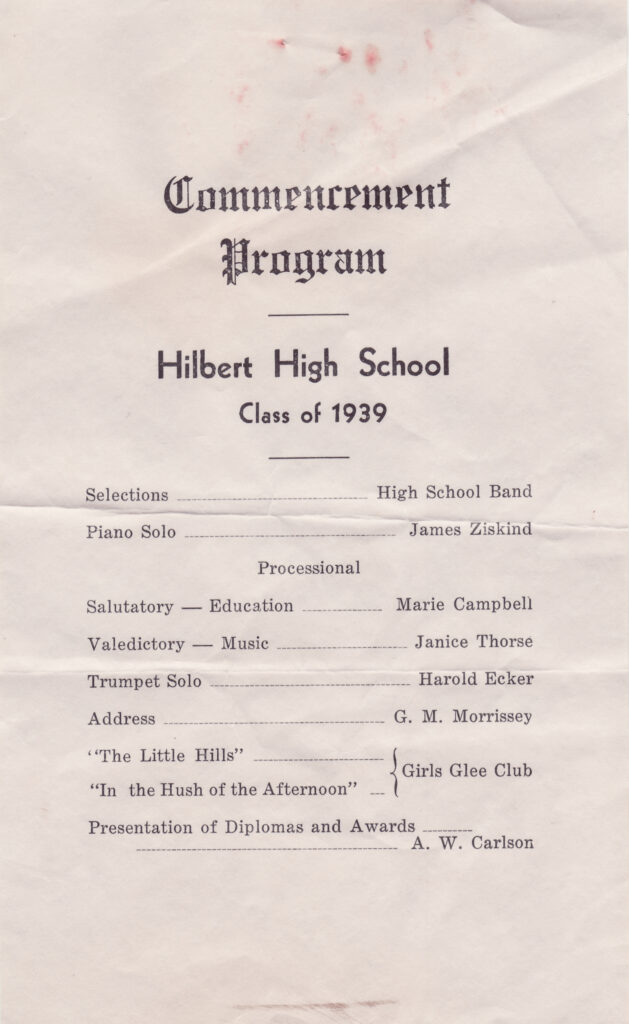 And get good grades she did. Back in the day before we were all concerned about privacy, Hilbert High School regularly submitted, to both the Appleton Post-Crescent and the Chilton Times, a listing of students who had made the "A" Honor Roll in a particular semester; Marie's name was always included. Good grades and perfect attendance.
In 1939 the Hilbert High School Commencement was held on May 25th, and Marie's speech was about Education. I wish we had a copy of this speech. To read how 17-year-old Marie expressed herself would be pretty amazing.
The salutatorian of the class of 1939 would soon be leaving the farm and moving to the big city of Milwaukee, where she would go to Beauty Culture School. While in Beauty Culture School she would study Cosmetology Law, and learn more about the brain and the nervous system than I will ever know. But that is for another post.