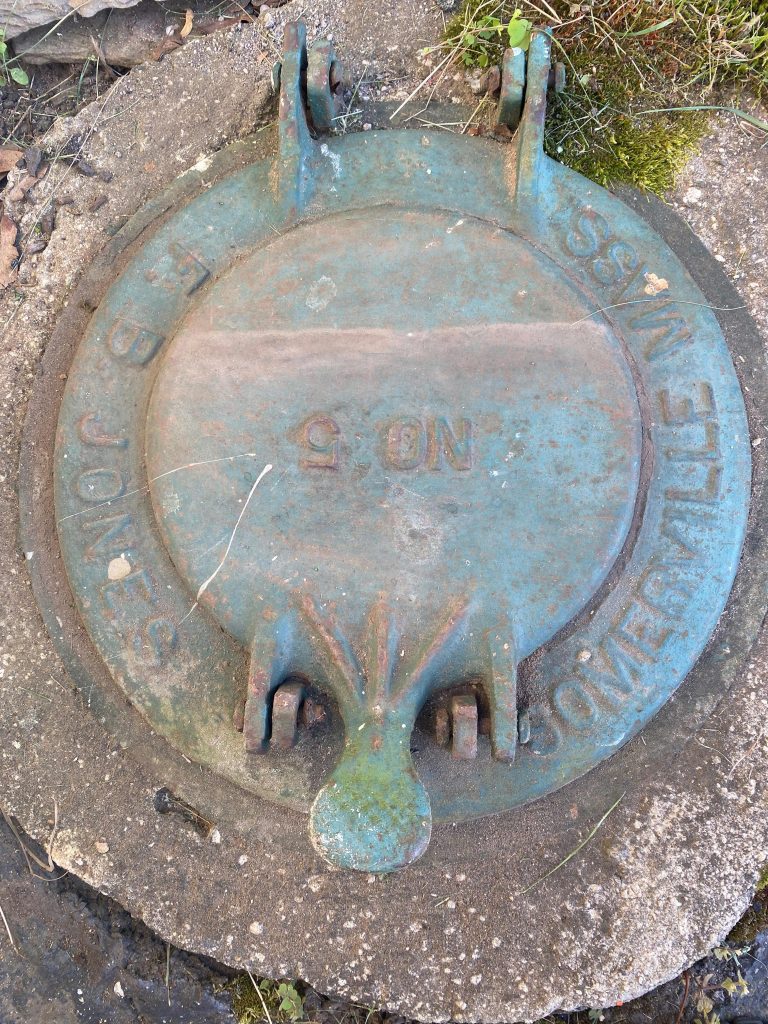 Having spent the majority of my life in the Midwest, many things are new to me. And I recently added some interesting information to my New England knowledge. My son purchased a 1920s bungalow in Pawtucket, Providence, Rhode Island in 2018. The home has a detached garage set back on a rear corner of the property. As we helped him move in, we noticed a weird metal cover that reminded us of a manhole cover. Opening the cover, we discovered that it covered a hole which was now filled with rocks. We chalked it up to a Rhode Island oddity, and continued to move things into the home.
Fast forward to 2020, and I have also moved to Rhode Island, but reside in a neighboring community. This is where the neighborhood Facebook group comes into play, as one day a woman asked if anyone wanted a metal cover that was in her yard, and it sparked a very interesting conversation. It turns out that this cover complete with a foot lever, covered a hole that was intended as a place to get rid of kitchen scraps. It originally held a smaller can that the waste was emptied into, and once a week or so, farmers, (some say pig farmers), would drive through and empty the smaller container into a larger one. The smell must have been awful on a 100° day in the summer! One man remembered that they called these receptacles "honey dips" and the older kids would stick the smaller kids head down into them as punishment for bothering them.
The people remembering the buckets or sharing images of their own covers did not mention when this practice ended, but it is obvious that my son is not the only one with this remnant of days gone by in his garden.