Cranberry Sauce and a Birthday
Today is December 8th, and I am making cranberry sauce. We love cranberry sauce any time of year, and I don't think any member in our family would turn down a helping of the canned variety. But the holidays require homemade sauce, and because of this I had a partial bag in the refrigerator leftover from Thanksgiving. Making sauce seemed like a good idea. Something to do while I wait for the fruit for Gary's fruitcake to finish its steeping time.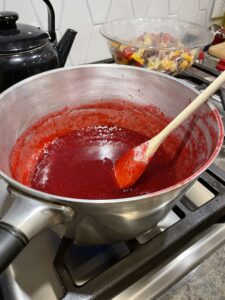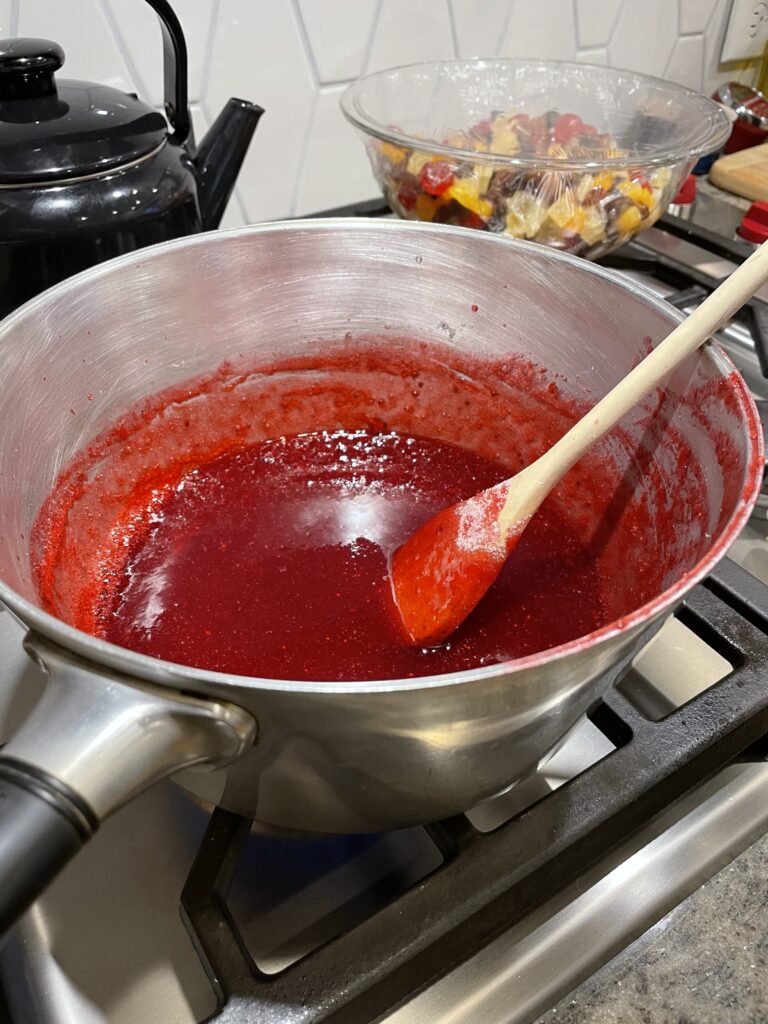 I always start the sauce using the basic method printed on the Ocean Spray bag of fresh cranberries. Pulling the bag out of the garbage… I see that they now include a method for what they are calling "Homemade Jellied Cranberry Sauce." This is a method that I have used, which is to follow the original recipe then strain the sauce through a strainer but to be honest, I never had good luck getting this method to jell properly.
It was holiday time, in a year now long forgotten that I was at the house while Marie was making cranberry sauce, and I asked her how she was able to get her sauce to jell. She told me that after she had strained the cranberries, she put them back in the pan, added another cup of sugar, and simmered the sauce for an additional 15 minutes. And there lies the secret to Marie's cranberry sauce.
Today is also the anniversary of my father-in-law's birthday. Born in 1912, he would be celebrating his 109th birthday. Where has the time gone? It seems like we have just celebrated his 80th birthday. While that birthday was a party at Van Abel's Supper Club in Hollandtown, many birthday dinners were celebrated at Van Abel's. I do miss the days when we would all dress up to meet for dinner. Starting with a drink at the bar, dinner in the small dining room, and ending the evening with a nightcap at what is now called the "New" bar.
Happy times. Holiday times with family.
Marie's Cranberry Sauce
1 cup sugar
1 cup water
1 12-ounce package of fresh or frozen cranberries
Combine sugar and water in a medium saucepan. Bring to a boil; add cranberries, return to boil. Reduce heat and boil gently for 10 minutes, stirring occasionally.
Pour sauce into a bowl. Cover and cool completely at room temperature. Refrigerate until serving time. Makes 2 1/4 cups
To make strained cranberry sauce:
Follow directions in step 1 as written. After boiling the cranberries for 10 minutes, remove pan from heat and strain. Return sauce back to the pan, adding an additional cup of sugar. Simmer for an additional 15 minutes.
Pour sauce into a bowl. Cover and cool completely at room temperature. Refrigerate until serving time.
NOTE: I have turned off Comments for this post as I am being hit with spam. If you would like to comment, please do so through my Contact Me page, I would love to hear from you.